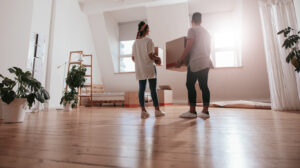 Our customers spoke, and we listened.
Through conversations with our distributor customers across North America, from the Pacific Northwest to Florida and across the diverse Canadian markets, we understood that there was a common demand for a true All-In-One underlayment.
Here is the list of requirements we were tasked to meet:
Approved for use under:
LVT/LVP (3mm and up)
SPC/WPC
Laminate
Engineered wood
Hardwood
Laminate and Vinyl planks with direct attached underlayment
Approved installation methods:
Float
Double Glue
Single Glue
Nail or Staple
Approved Substrates:
Completely cured concrete
Interior plywood
Cement backer units
Properly prepared OSB
Gypcrete
Approved applications:
This was an extensive list, but we took up the challenge and Eternity 1 was born. It uses an advanced technology that blends virgin latex rubber with recycled tire crumb to a 25lb/ft³ density at a 1.8mm thickness to create the structural stability required for a successful installation across all these applications.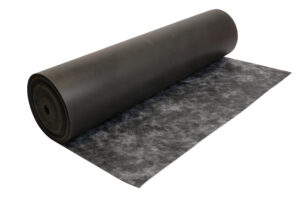 This technology also achieves acoustical ratings up to Delta 27db, IIC 73 and STC 63 for vinyl planks and up to Delta 23db, IIC 67, STC 63 for laminates.
Eternity 1 is also CRI Green Label Plus certified for low VOC emitting materials and includes antimicrobial protection, making this a good option for any room in your home.
Eternity 1 helps buildings with LEED CREDITS in four ways: acoustics, recycled content, regional content and low VOC.
You can clearly see why we call it Eternity 1… 1 product to rule them all!
At Vinyl Trends we want you to be happy with your floor. Every product, including underlayments, must be installed according to the approved methods and guidelines. That includes those of the flooring manufacturers. Please note that each of the uses and installation methods listed here for Eternity 1 have specific guidelines that must be followed to achieve a successful finished floor.